16121843707636
Anbei easy thickening PVC self-adhesive wallpaper bedroom wallpaper furniture renovation dormitory wallpaper bedroom waterproof solid color sticker wallpaper color film dark gray bottom grid 60cm wide X3 m long
Anbei easy thickening PVC self-adhesive wallpaper bedroom wallpaper furniture renovation dormitory wallpaper bedroom waterproof solid color sticker wallpaper color film dark gray bottom grid 60cm wide X3 m long [picture price brand quotation] - Jingd...
The item cost is displayed here.Please contact us for agency fees, shipping charges, etc.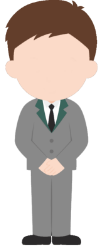 Agent Means
Because we are purchasing agent,commodity details can only be displayed in foreign languages.Thanks for your understanding.