16121843959152
Anbeiyi self adhesive wallpaper makaron Nordic minimalist plain color bedroom sticker furniture renovation paste college dormitory living room TV background wall decoration paste thickened waterproof moisture proof color film Cherry Blossom powder 60cm wi
Anbeiyi self adhesive wallpaper makaron Nordic minimalist plain color bedroom sticker furniture renovation paste college dormitory living room TV background wall decoration paste thickened waterproof moisture proof color film Cherry Blossom powder 60...
The item cost is displayed here.Please contact us for agency fees, shipping charges, etc.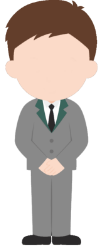 Agent Means
Because we are purchasing agent,commodity details can only be displayed in foreign languages.Thanks for your understanding.