16121845225018
Widened H-type frameless balcony glass door and window sealing strip, door seam sealing strip, window windbreak, bathroom water retaining strip, door edge water isolating strip, shower room waterproof adhesive strip accessories F-type 10mm, glass thicknes
Widened H-type frameless balcony glass door and window sealing strip door seam sealing strip window windproof bathroom water retaining strip door edge water barrier strip shower room waterproof strip accessories F-type 10mm glass thickness 5m price [...
The item cost is displayed here.Please contact us for agency fees, shipping charges, etc.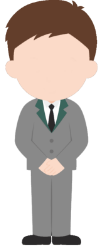 Agent Means
Because we are purchasing agent,commodity details can only be displayed in foreign languages.Thanks for your understanding.