16121848576983
Toilet paste thickened wear-resistant bottom edge u-foot sticker toilet cover decoration waterproof mould proof paste toilet bathroom anti slip mat bathroom floor sticker decoration mt-013 toilet cover paste + toilet floor paste 2 sets
Toilet paste thickened wear-resistant bottom edge u-foot sticker toilet cover decoration waterproof mould proof paste toilet bathroom anti slip mat bathroom floor sticker decoration mt-013 toilet cover paste + toilet floor paste 2 sets [picture price...
The item cost is displayed here.Please contact us for agency fees, shipping charges, etc.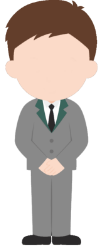 Agent Means
Because we are purchasing agent,commodity details can only be displayed in foreign languages.Thanks for your understanding.