16121864841209
Huimeng self adhesive paper direct wall sticker wall decoration sticker imitation marble furniture renovation sticker cabinet cabinet waterproof bathroom decoration sticker 8566 1.2m wide - price per 2m long
Huimeng self adhesive paper directly pasted on wall, pasted on wall decoration, pasted on imitation marble furniture renovation, pasted on cabinet, wardrobe, waterproof bathroom decoration, pasted on 8566 1.2m wide - price per 2m long [picture price,...
The item cost is displayed here.Please contact us for agency fees, shipping charges, etc.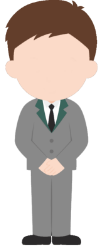 Agent Means
Because we are purchasing agent,commodity details can only be displayed in foreign languages.Thanks for your understanding.