16121868335269
Jiduoyun's personality and creativity match the door stickers, wood grain renovation stickers, wood door, wardrobe renovation, self adhesive stickers, wallpaper stickers, waterproof wall stickers, bedroom door decoration stickers, household ornaments, sin
Jiduoyun's personality and creativity collocation door sticker wood grain renovation sticker wood door wardrobe renovation self adhesive sticker wallpaper waterproof wall sticker bedroom door decoration sticker household ornaments single roll wallpap...
The item cost is displayed here.Please contact us for agency fees, shipping charges, etc.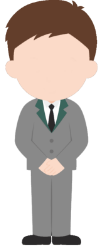 Agent Means
Because we are purchasing agent,commodity details can only be displayed in foreign languages.Thanks for your understanding.