16121874652381
Jiazhilong Hotel KTV wallpaper waterproof gold foil wallpaper thickened drawing ceiling corridor living room TV background wallpaper lobby gold and silver wallpaper thick drawing thickened light gold roll width 0.53M length 10m
Jiazhilong Hotel KTV wallpaper waterproof gold foil wallpaper thickened drawing ceiling corridor living room TV background wallpaper lobby gold and silver wallpaper coarse drawing thickened light gold roll width 0.53M length 10m [picture price brand...
The item cost is displayed here.Please contact us for agency fees, shipping charges, etc.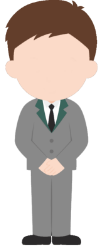 Agent Means
Because we are purchasing agent,commodity details can only be displayed in foreign languages.Thanks for your understanding.