16121952842814
Yiren Rumeng plastic free glass sticker living room balcony French window glass sticker translucent opaque bedroom bathroom window sticker Yiren Rumeng a customized special shot - frosted back glue color printing film 5.8 / 0.1 square
Yiren Rumeng glue FREE GLASS STICKER living room balcony French window glass sticker translucent opaque bedroom bathroom window sticker Yiren Rumeng a customized special shot - frosted back glue color printing film 5.8 / 0.1 square meters [picture pr...
The item cost is displayed here.Please contact us for agency fees, shipping charges, etc.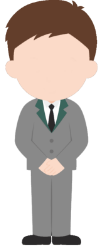 Agent Means
Because we are purchasing agent,commodity details can only be displayed in foreign languages.Thanks for your understanding.