16121841789577
Ambay easy adhesive free electrostatic glass film super thick window decal toilet window sticker dormitory bedroom sliding door transparent opaque cellophane European color painting new color painting orchid 75cm wide price per meter
Anbeiyi adhesive free electrostatic glass film super thick window decal toilet window sticker dormitory bedroom sliding door transparent opaque cellophane European color painting new color painting orchid 75cm wide per meter price [picture price bran...
The item cost is displayed here.Please contact us for agency fees, shipping charges, etc.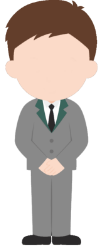 Agent Means
Because we are purchasing agent,commodity details can only be displayed in foreign languages.Thanks for your understanding.