16121841864781
Ambell easy frosted glass film adhesive free electrostatic adsorption glass sticker window paper transparent opaque sliding door dormitory balcony sunscreen heat insulation colorful printing window decal orchid flower 60cm wide x2m long
Ambei easy frosted glass film adhesive free electrostatic adsorption glass sticker window paper transparent opaque sliding door dormitory balcony sunscreen heat insulation colorful printing window decal orchid flower 60cm wide x2m long [picture price...
The item cost is displayed here.Please contact us for agency fees, shipping charges, etc.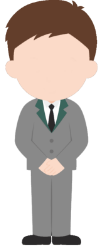 Agent Means
Because we are purchasing agent,commodity details can only be displayed in foreign languages.Thanks for your understanding.