16121842786603
Anbei easy electrostatic frosted glass film bathroom balcony bathroom office dormitory glue free window sticker sticker traceless transparent opaque sunscreen thickened green flower (object is horizontal flower) 90 cm wide price per meter
Anbei easy electrostatic frosted glass film bathroom balcony bathroom office dormitory glue free window sticker sticker traceless translucent opaque sunscreen thickened green flower (material object is horizontal flower) 90cm wide per meter price [pi...
The item cost is displayed here.Please contact us for agency fees, shipping charges, etc.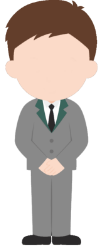 Agent Means
Because we are purchasing agent,commodity details can only be displayed in foreign languages.Thanks for your understanding.