16121844526459
Toilet waterproof paste, kitchen sink mildew proof waterproof tape, wall corner moisture proof paste, self-adhesive kitchen toilet paste, sealing strip, stove oil proof and water proof strip, wall paste, seam paste, single fold - flower cluster 38mm * 3.2
Toilet waterproof paste, kitchen sink mildew proof waterproof tape, wall corner moisture proof paste, self-adhesive kitchen toilet paste, sealing strip, stove oil proof and water proof strip, wall paste, seam paste, single fold - flowers cluster 38mm...
The item cost is displayed here.Please contact us for agency fees, shipping charges, etc.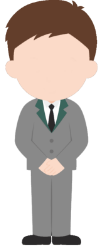 Agent Means
Because we are purchasing agent,commodity details can only be displayed in foreign languages.Thanks for your understanding.