16121845247513
Nano double-sided adhesive, strong adhesive, traceless magic tape, double-sided transparent film, anti-skid, traceless adhesive, strong adsorption, no punching, waterproof, fixed on the wall, with 2m length, 3cm width, 2mm thickness [thickening, strong ad
Nano double-sided adhesive, strong adhesive, traceless magic tape, double-sided transparent film, anti-skid, no trace adhesive, strong adsorption, no punching, waterproof, fixed wall, with 2m length, 3cm width, 2mm thickness [thickened strong adhesiv...
The item cost is displayed here.Please contact us for agency fees, shipping charges, etc.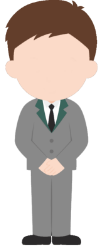 Agent Means
Because we are purchasing agent,commodity details can only be displayed in foreign languages.Thanks for your understanding.