16121870567510
Jiazhi Longzhong style porch decoration painting self adhesive waterproof corridor mural Chinese style lotus landscape sticker sofa TV background wall painting office study wall sticker 022 small (width 60 * height 120cm)
Jiazhi Longzhong style porch decoration painting self adhesive waterproof corridor mural Chinese style lotus landscape painting sofa TV background wall painting office study wall painting 022 small (width 60 * height 120cm) [picture price brand quota...
The item cost is displayed here.Please contact us for agency fees, shipping charges, etc.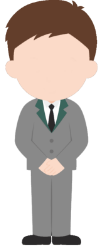 Agent Means
Because we are purchasing agent,commodity details can only be displayed in foreign languages.Thanks for your understanding.