16121913717649
80 wide kitchen with tabletop and film stickers, high temperature resistant papering, waterproof and oil proof self-adhesive cabinet, kitchen top drawer, cabinet pad, moisture-proof white crystal, 3M long * 80cm wide
80 wide kitchen with tabletop and film stickers, high temperature resistant papering, waterproof and oil proof self-adhesive cabinet, kitchen top drawer, cabinet pad, moisture-proof white crystal, 3M long * 80cm wide [picture price, brand quotation]...
The item cost is displayed here.Please contact us for agency fees, shipping charges, etc.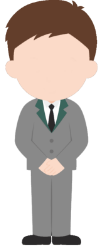 Agent Means
Because we are purchasing agent,commodity details can only be displayed in foreign languages.Thanks for your understanding.