16121845141961
Business license box original A4 photo frame power of attorney hanging wall non drilling wooden frame three certificates in one A3 certificate box industrial and commercial tax registration certificate food license box A4 (21 * 29.7cm) mahogany color [pen
Business license box original A4 photo frame power of attorney hanging wall non drilling wooden frame three certificates in one A3 certificate box industrial and commercial tax registration certificate food license box A4 (21 * 29.7cm) mahogany color...
The item cost is displayed here.Please contact us for agency fees, shipping charges, etc.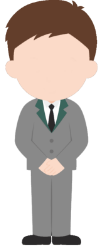 Agent Means
Because we are purchasing agent,commodity details can only be displayed in foreign languages.Thanks for your understanding.