16121867256600
Jiuzhoulu kitchen stickers household oil proof stickers drawer cabinet stickers self adhesive thickened kitchen top aluminum foil high temperature resistant ceramic tile 0.61 * 10m
[jiuzhoulu wall sticker] jiuzhoulu kitchen sticker household oil proof sticker drawer cabinet sticker film self adhesive thickened stove top aluminum foil paper high temperature resistant ceramic tile 0.61 * 10m [quotation price evaluation] - Jingdon...
The item cost is displayed here.Please contact us for agency fees, shipping charges, etc.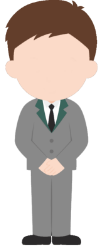 Agent Means
Because we are purchasing agent,commodity details can only be displayed in foreign languages.Thanks for your understanding.