16121961265855
Orange swallow wall stickers romantic lovely couple kitten wall stickers creative stairs porch corridor decorative wall stickers false windows living room bedroom self adhesive wall stickers windows kitten stickers size about 58 * 87 cm
Orange swallow wall sticker romantic lovely couple kitten wall sticker creative staircase porch corridor decorative wall sticker false window living room bedroom self adhesive wall sticker window kitten sticker size about 58 * 87cm [picture price bra...
The item cost is displayed here.Please contact us for agency fees, shipping charges, etc.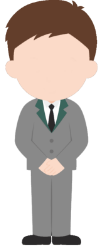 Agent Means
Because we are purchasing agent,commodity details can only be displayed in foreign languages.Thanks for your understanding.