16121845543450
Self adhesive waist line sticker bedroom living room wall paste toilet waterproof skirting line ceramic tile anchor line paste dormitory windowsill wall corner decorative strip door frame wrapping anti wood grain sticker [12cm wide X5 M] Phnom Penh stripe
Self adhesive waist line sticker bedroom living room wall paste toilet waterproof skirting line ceramic tile anchor line paste dormitory windowsill wall corner decorative strip door frame binding anti wood grain sticker [12cm wide X5 M] gold border s...
The item cost is displayed here.Please contact us for agency fees, shipping charges, etc.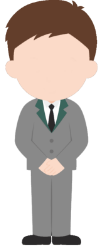 Agent Means
Because we are purchasing agent,commodity details can only be displayed in foreign languages.Thanks for your understanding.